Automated customer support

made simple

Effective and personalized support that handles all your customer inquiries without human assistance.
Trusted by companies worldwide.
Sign up FREE
Welcome to the era of
Generative AI
Elevate your customer support and unleash your creativity with generative AI, powered by state-of-the-art large language models (LLMs). Designed with prebuilt chatbot features for effortless integration and use, Handle stands at the forefront of AI-powered chatbots available today. It's time to embrace generative AI and experience the future of customer support.
Import your content
File upload, URL input, or simple copy-and-paste.
Automatic fine-tuning
Instant training on the content you've imported.
Personalized support
Answers are generated directly from your content.
Learn more
Power of Artificial Intelligence
Deliver exceptional customer support
around the clock
Provide instant customer support and ensure customers receive the information they need whenever needed. Simply import information regarding your company, services or products, and Handle is ready to answer any questions your customers may have.
0m+
Calls-to-action completed
Handle is the only customer
support solution you need.
Revolutionize Customer Inquiries with Handle Chatbot
Using Handle Chatbot, the Cog Railway now offers real-time support, effectively managing inquiries and enhancing the customer experience.
View case study

Let's enjoy the hyper growth
The implementation of Handle Chatbot has improved the customer experience and contributed to the growth of the overall business
View case study

More appointments and more renters
An automated and user-friendly chat experience that has resulted in higher engagement, scheduled tours, and occupancy rates.
View case study
User-friendly and effective
The chatbot that exceeds your
expectations, guaranteed.
Finally, you can rely on a customer support chatbot to effectively resolve customer inquiries, completely eliminating time-consuming and repetitive support-related tasks that were handled manually by your teams. Powered by the most advanced AI engines, Handle will enhance both your organizational efficiency and customer satisfaction.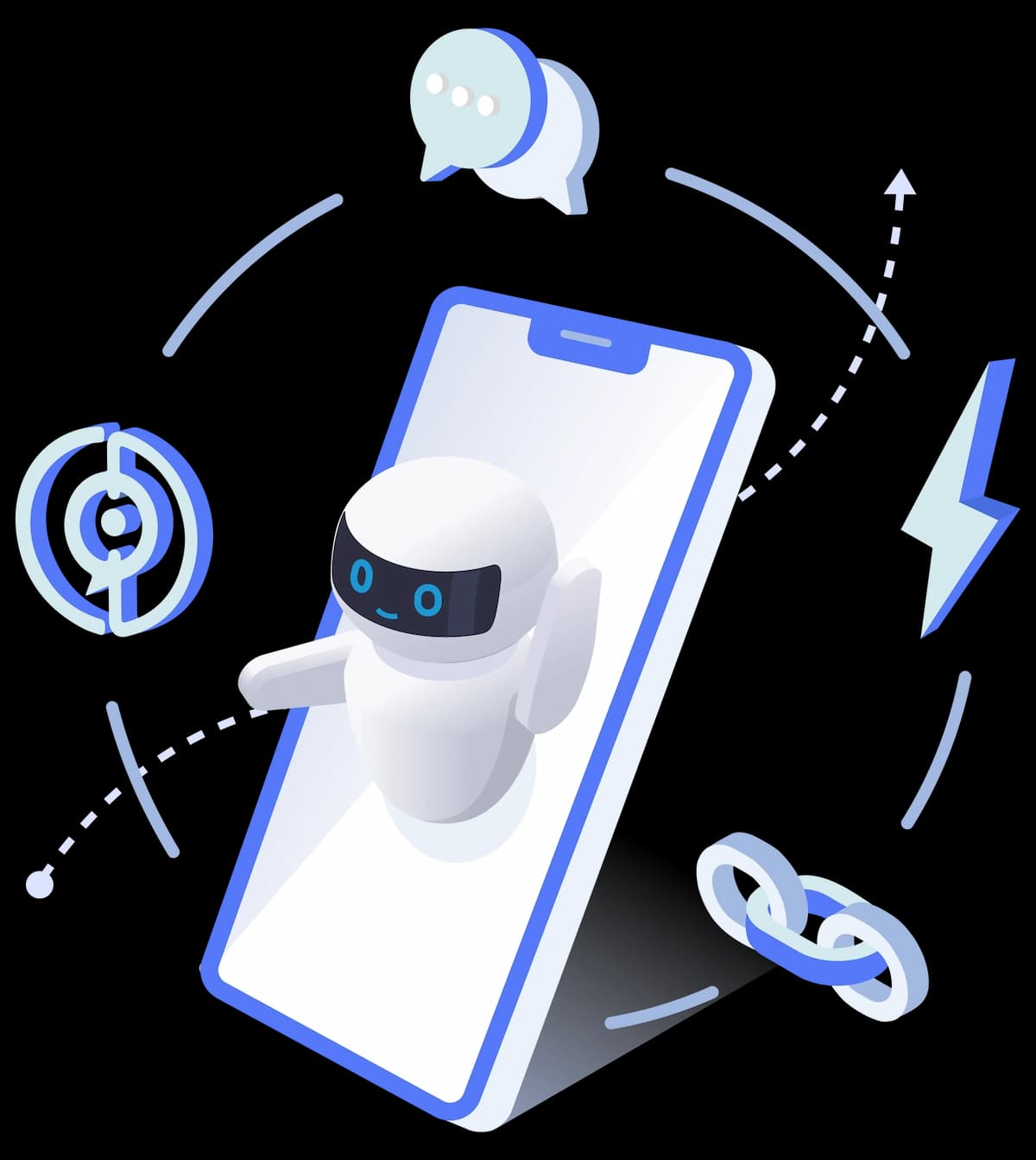 Maximizing ROI for all
our happy clients!
Howard law
"Due to our hectic schedules, my team quickly recognized the benefits of using Handle. It is always available to help customers that require support, allowing us to focus on what we do best - create effective marketing campaigns. I love it!"
Theresa Bailey
Head of marketing
Embrace the future
of customer support
The most powerful AI in the market
Easy to install
Launch in minutes