Personalized customer support at scale:
Unlock the Power of AI
Customers come to you with questions, anticipating answers and fast solutions. Engage with them on their terms, and tailor the conversation to cater precisely to their requirements.
Why every business should embrace chatbots?
Superior Customer Support and Service
Fine-tuned to your content, Handle automatically answers customer questions and resolves inquiries instantly, significantly enhancing productivity and throughput.
Lower Costs and Higher Efficiency
Streamline processes, eliminate manual workload, and give your customers what they need through automated interactions and tasks.
Better Customer Experience and Satisfaction
Empower customers with seamless interactions, personalized assistance, and quick inquiry resolution, elevating customer satisfaction.
Why
Handle Chatbot?
Artificial intelligence
Best-in-class NLP and generative AI engines for effortless interactions with customers.
Simple fine-tuning
Enable Handle to acquire domain-specific data, ensuring accurate and contextually relevant responses.
Real-time notifications
Receive real-time notifications for customer inquiries that can't be instantly resolved.
Seamless integration
Connect your tech stack with Handle to boost team productivity and keep existing processes.
Multilingual chatbot
Handle can understand and interact with your customers in more than 90 languages.
Live chat
Easily join the chat and have a conversation with your customers in real time.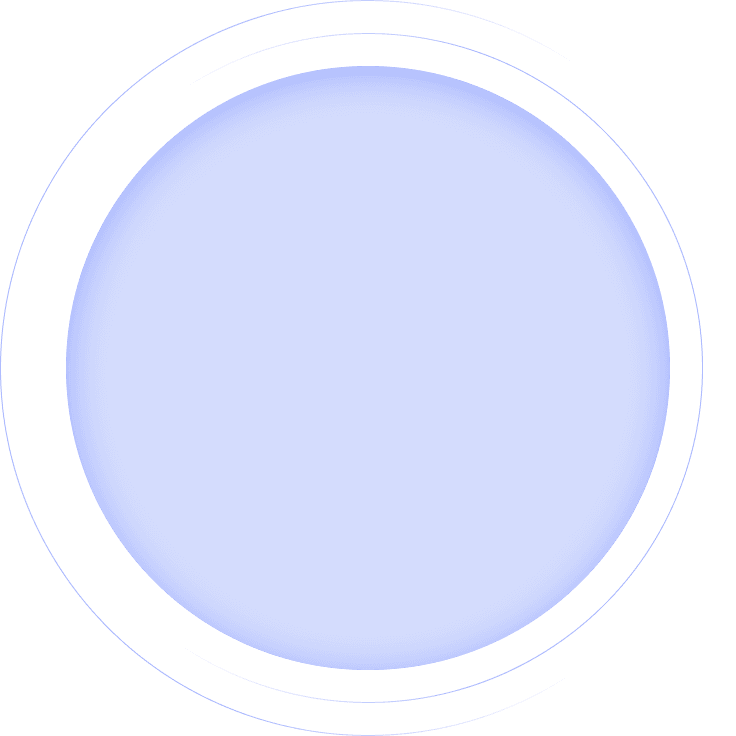 Our Success Stories
"Due to our hectic schedules, my team quickly recognized the benefits of using Handle. It is always available to help customers that require support, allowing us to focus on what we do best - create effective marketing campaigns. I love it!"
Theresa Bailey
Head of marketing
"Handle has made a huge impact on our business operations. It has allowed our customer support teams to save time and reduce manual workload while improving the overall customer satisfaction."
Shannon Harris
Director of marketing
"We have been using Handle for several months now and it has been a great addition for our team. It has improved our communication and collaboration with customers and partners."
Jodi Murphy
VP of marketing
"Handle has been a true game changer for us. It has made communicating with potential customers much more efficient and streamlined. Highly recommended!"
Jonah Levy
Operations manager
How Handle works?
Handle works by leveraging generative artificial intelligence and natural language processing techniques
Input from a customer
Understand and analyze query
Identify customer intent
Provide information
It all starts with a
Conversation
Customers prefer chat and self-service customer support methods for their convenience and speed. They allow immediate access to assistance, eliminating any hold times. Customers can easily find solutions independently, saving time and boosting customer experience.
Today's customers demand:
Self-service support
Effective query resolution
Simple-to-use experience
Instant response
Discover how Handle increased
property tours by 80%
Suboptimal user experience on the website
Broadstone's website was already receiving a good amount of user traffic through paid ads on real estate websites and Google search. Despite this, Lisa Scott, the Director of Marketing, noticed that many visitors struggled with finding the appropriate apartment and obtaining confirmation for scheduled apartment tours after submitting the contact form.
The chatbot is the primary point of contact
The number of scheduled tours has increased by sixfold, and the chatbot now acts as the primary point of contact for 82% of visitors to Broadstone's website. Lisa was taken aback by how effectively the chatbot helped prospects schedule property tours, and she noted that it eliminated the concern of missing property tours.
Automated chat solution to assist prospective customers
Broadstone Properties sought a real-time chat solution to assist website visitors and simplify the customer journey. They discovered Handle, which offered efficient communication and personalized experiences. Handle's interactive options and natural language understanding allowed the chatbot to respond promptly to inquiries about apartments and living experiences at Broadstone. Property managers benefited from tour request management, as the chatbot sent notifications for prompt responses, leading to increased leases and occupancy rates.
"Thanks to Handle's user-friendly and automated chat experience, Broadstone now benefits from increased engagement, occupancy rates, and revenue."
Lisa Scott
Director of Marketing
Stay ahead of the competition with Handle
Launch in minutes. Simple installation. Configurable.