Keeping up with the rapid evolution of digital marketing and advertising is crucial in today's dynamic business landscape. These fields are constantly witnessing the emergence of new technologies, platforms, and tools that have the potential to revolutionize the way companies engage with their target audience. Marketers must embrace these advancements to stay competitive and deliver successful campaigns and adapt their strategies accordingly.
Fortunately, numerous resources are available to help marketers enhance their digital marketing and advertising skills. Books, in particular, provide in-depth knowledge and insights into the industry's latest trends and best practices. Here are five recommended books for improving your digital marketing and advertising skills: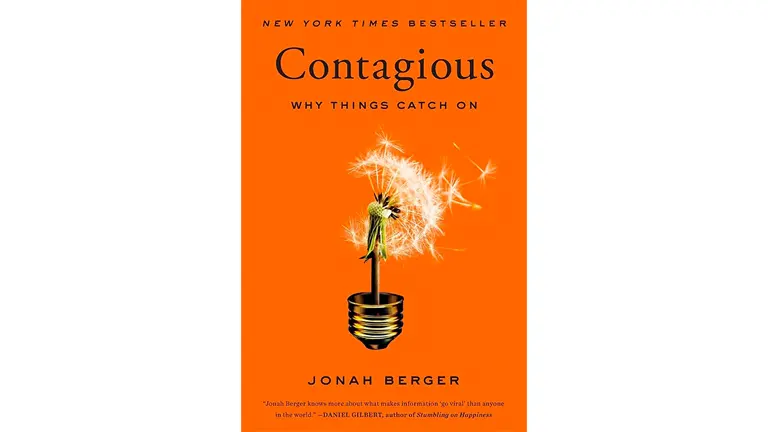 1. Contagious: Why Things Catch On
Why do certain products and ideas go viral? Dynamic young Wharton professor Jonah Berger draws on his research to explain the six steps that make products or ideas contagious.
Why do some products get more word of mouth than others? Why does some online content go viral? Word of mouth makes products, ideas, and behaviors catch on. It's more influential than advertising and far more effective.
Can you create word of mouth for your product or idea? According to Berger, you can. Whether you operate a neighborhood restaurant, a corporation with hundreds of employees, or are running for a local office for the first time, the steps that can help your product or idea become viral are the same.
Contagious is filled with fascinating information drawn from Berger's research. You will be surprised to learn, for example, just how little word of mouth is generated online versus elsewhere. Already praised by Dan Ariely and Dan Gilbert, and sold in nine countries, this book is a must-listen for people who want their projects and ideas to succeed.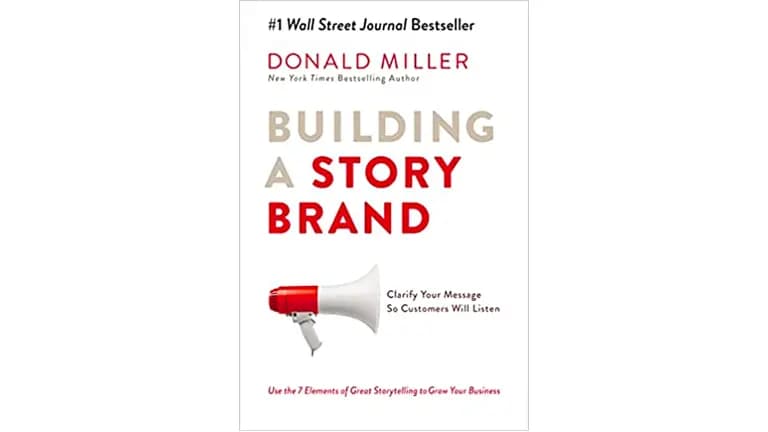 2. Building a StoryBrand: Clarify Your Message So Customers Will Listen
More than half-a-million business leaders have discovered the power of the StoryBrand Framework, created by New York Times bestselling author and marketing expert Donald Miller. And they are making millions.
If you use the wrong words to talk about your product, nobody will buy it. Marketers and business owners struggle to effectively connect with their customers, costing them and their companies millions in lost revenue.
In a world filled with constant, on-demand distractions, it has become near-impossible for business owners to effectively cut through the noise to reach their customers, something Donald Miller knows first-hand. In this book, he shares the proven system he has created to help you engage and truly influence customers.
The StoryBrand process is a proven solution to the struggle business leaders face when talking about their companies. Without a clear, distinct message, customers will not understand what you can do for them and are unwilling to engage, causing you to lose potential sales, opportunities for customer engagement, and much more.
In Building a StoryBrand, Donald Miller teaches marketers and business owners to use the seven universal elements of powerful stories to dramatically improve how they connect with customers and grow their businesses.
His proven process has helped thousands of companies engage with their existing customers, giving them the ultimate competitive advantage. Building a StoryBrand does this by teaching you:
The seven universal story points all humans respond to;
The real reason customers make purchases;
How to simplify a brand message so people understand it; and
How to create the most effective messaging for websites, brochures, and social media.
Whether you are the marketing director of a multibillion-dollar company, the owner of a small business, a politician running for office, or the lead singer of a rock band, Building a StoryBrand will forever transform the way you talk about who you are, what you do, and the unique value you bring to your customers.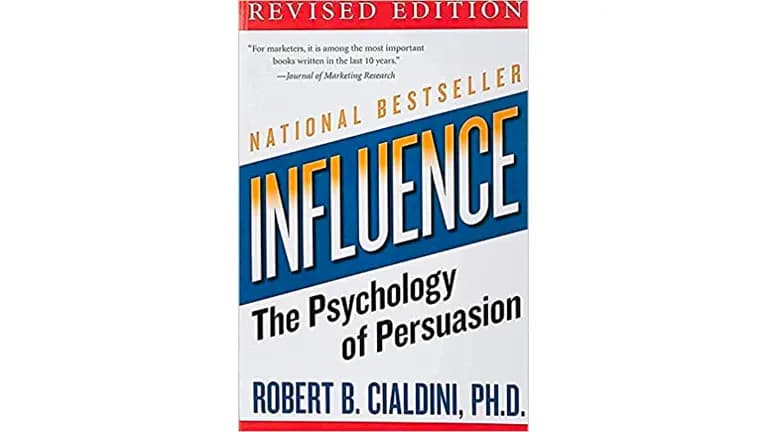 3. Influence: The Psychology of Persuasion
The widely adopted, now classic book on influence and persuasion—a major national and international bestseller with more than four million copies sold!
In this highly acclaimed New York Times bestseller, Dr. Robert B. Cialdini—the seminal expert in the field of influence and persuasion—explains the psychology of why people say yes and how to apply these principles ethically in business and everyday situations.
You'll learn the six universal principles of influence and how to use them to become a skilled persuader—and, just as importantly, how to defend yourself against dishonest influence attempts:
Reciprocation: The internal pull to repay what another person has provided us.
Commitment and Consistency: Once we make a choice or take a stand, we work to behave consistently with that commitment in order to justify our decisions.
Social Proof: When we are unsure, we look to similar others to provide us with the correct actions to take. And the more, people undertaking that action, the more we consider that action correct.
Liking: The propensity to agree with people we like and, just as important, the propensity for others to agree with us, if we like them.
Authority: We are more likely to say "yes" to others who are authorities, who carry greater knowledge, experience or expertise.
Scarcity: We want more of what is less available or dwindling in availability.
Understanding and applying the six principles ethically is cost-free and deceptively easy. Backed by Dr. Cialdini's 35 years of evidence-based, peer-reviewed scientific research—as well as by a three-year field study on what moves people to change behavior—Influence is a comprehensive guide to using these principles effectively to amplify your ability to change the behavior of others.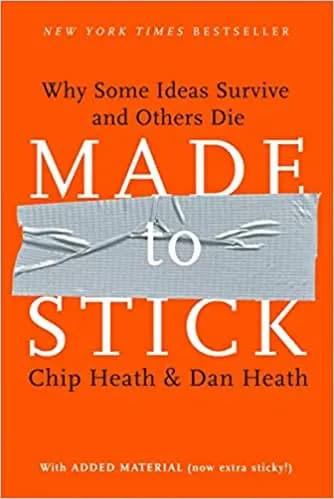 4. Made to Stick: Why Some Ideas Survive and Others Die
NEW YORK TIMES BESTSELLER • The instant classic about why some ideas thrive, why others die, and how to make your ideas stick.
"Anyone interested in influencing others—to buy, to vote, to learn, to diet, to give to charity or to start a revolution—can learn from this book."—The Washington Post
Mark Twain once observed, "A lie can get halfway around the world before the truth can even get its boots on." His observation rings true: Urban legends, conspiracy theories, and bogus news stories circulate effortlessly. Meanwhile, people with important ideas—entrepreneurs, teachers, politicians, and journalists—struggle to make them "stick."
In Made to Stick, Chip and Dan Heath reveal the anatomy of ideas that stick and explain ways to make ideas stickier, such as applying the human scale principle, using the Velcro Theory of Memory, and creating curiosity gaps. Along the way, we discover that sticky messages of all kinds—from the infamous "kidney theft ring" hoax to a coach's lessons on sportsmanship to a vision for a new product at Sony—draw their power from the same six traits.
Made to Stick will transform the way you communicate. It's a fast-paced tour of success stories (and failures): the Nobel Prize-winning scientist who drank a glass of bacteria to prove a point about stomach ulcers; the charities who make use of the Mother Teresa Effect; the elementary-school teacher whose simulation actually prevented racial prejudice.
Provocative, eye-opening, and often surprisingly funny, Made to Stick shows us the vital principles of winning ideas—and tells us how we can apply these rules to making our own messages stick.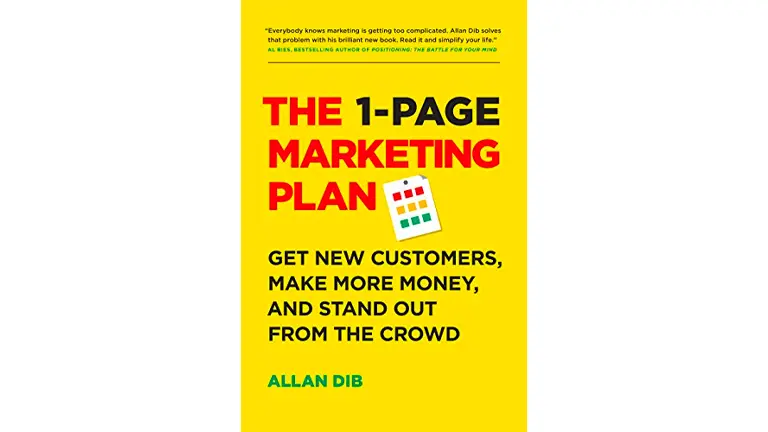 5. The 1-Page Marketing Plan: Get New Customers, Make More Money, And Stand Out From The Crowd
WARNING: Do Not Read This Book If You Hate Money
To build a successful business, you need to stop doing random acts of marketing and start following a reliable plan for rapid business growth. Traditionally, creating a marketing plan has been a difficult and time-consuming process, which is why it often doesn't get done.
In The 1-Page Marketing Plan, serial entrepreneur and rebellious marketer Allan Dib reveals a marketing implementation breakthrough that makes creating a marketing plan simple and fast. It's literally a single page, divided up into nine squares. With it you'll be able to map out your own sophisticated marketing plan and go from zero to marketing hero.
Whether you're just starting out or are an experienced entrepreneur, The 1-Page Marketing Plan is the easiest and fastest way to create a marketing plan that will propel your business growth.
In this groundbreaking new book you'll discover:
How to get new customers, clients, or patients and how to make more profit from existing ones.
Why "big business" style marketing could kill your business and strategies that actually work for small and medium-sized businesses.
How to close sales without being pushy, needy, or obnoxious while turning the tables and having prospects begging you to take their money.
A simple step-by-step process for creating your own personalized marketing plan that is literally one page. Simply follow along and fill in each of the nine squares that make up your own 1-Page Marketing Plan.
How to annihilate competitors and make yourself the only logical choice.
How to get amazing results on a small budget using the secrets of direct response marketing.
How to charge high prices for your products and services and have customers actually thank you for it.
Marketing books
Learn marketing
Must read books
Contagious marketing